S. Jane Gari lives in Elgin, South Carolina with her husband and daughter. Three adapted chapters from her memoir, Losing the Dollhouse, have been published, and all three were nominated for the Pushcart Prize. She has also co-written Flush This Book, a collection of humorous essays.
Jane is a firm believer that balance brings sanity. While writing a serious memoir that recounts family drama and betrayal, she made time to pen some light-hearted potty humor. Even Shakespeare and Chaucer indulged in low-brow jokes. Without a good laugh now and then, we'd all need to be institutionalized.
---
Books by S. Jane Gari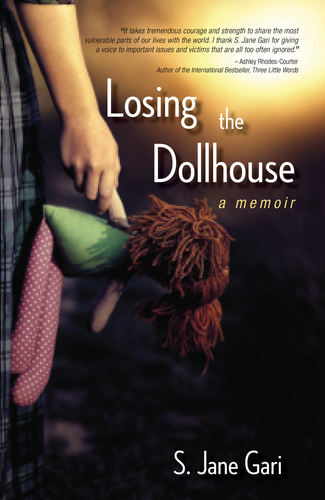 Losing the Dollhouse received a five star review! Read it here: https://readersfavorite.com/book-review/losing-the-dollhouse.
Connect with Jane:
Web | @sjanegari
Agent – Michelle Johnson
Inklings Literary Agency
www.inklingsliterary.com