Simmons grew up in Gulfport, Mississippi, attended Marion Military Institute, the U. S. Naval Academy, the University of Southern Mississippi and the University of Alabama. Tom was once the commercial captain of a seventy foot sailing vessel, has been a pilot since the age of sixteen, (3000 plus hours in the air), has flown professionally and participated in air shows flying aerobatics in open-cockpit bi-planes.In the late 1950s he served as an artillery officer in Korea. He has also written numerous magazine articles, an example of which, Growing Up With Mr. Faulkner, was published in The Oxford American, a literary magazine founded by John Grisham. He lives in Gulfport with a lovely wife and two no-account dogs.
---
Books by Thomas E. Simmons
(The Quinn Saga Book 1)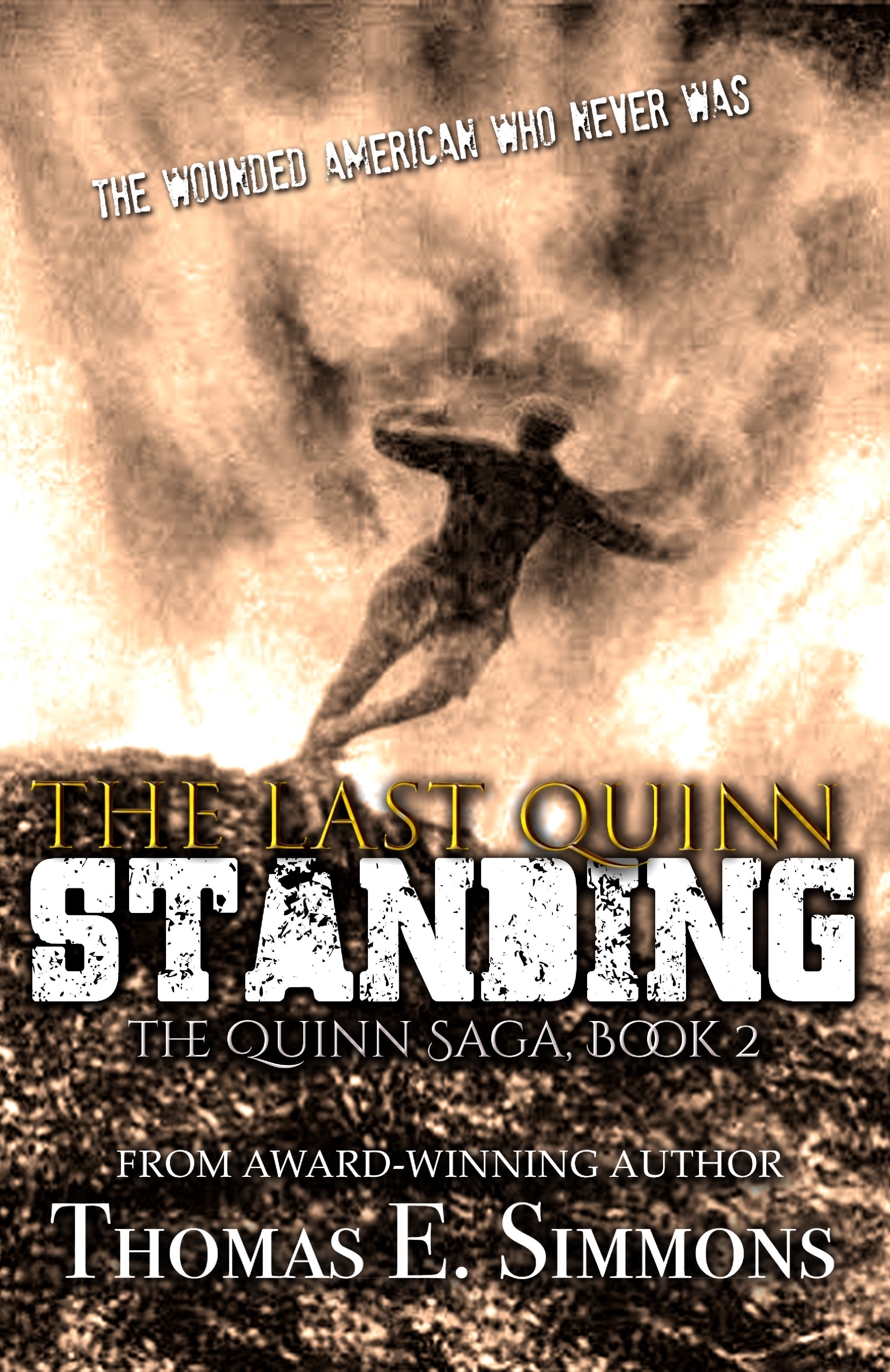 (The Quinn Saga Book 2)
(The Quinn Saga Book 3)
You can learn more about Thomas E. Simmons on his website: thomasesimmons.net
Sun Herald does a fantastic book review for The Last Quinn Standing by Jim Frasier.
Reader Review by Cissy Jordan
"Today I began the day before daylight reading your book…By Accident of Birth…and am so overwhelmed at the great writing, the in-depth research and the many facts woven within the story that I am reading it in spurts so as to not waste it all in one gulp! It's that good…and I, as a former journalist, appreciate your talents with a great deal of envy too."
Book Q&As with Deborah Kalb features Thomas E. Simmons and his new novel, The Last Quinn Standing! Q&A with Thomas E. Simmons http://loiaconoliteraryagency.com/book-qas-with-deborah-kalb-features-thomas-e-simmons-and-his-new-novel-the-last-quinn-standing
Thomas E. Simmons was honored by the Military Writers Society and featured in the March 2017 issue of SML!